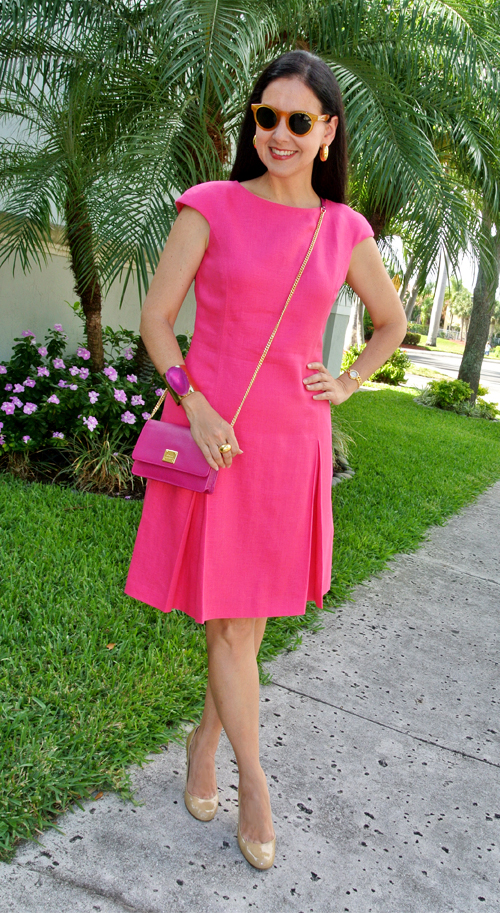 I like pink, but it's not a color that I tend to wear a lot. However, this is a dress that I love, especially the cap-sleeves. It's very feminine and super comfortable. The only thing is that since it is linen, it tends to wrinkle quite quickly, but as the Italians say: "The wrinkle is beautiful!"
LET'S KEEP IN TOUCH! Join me on Facebook, Twitter, Instagram & Pinterest! 
If you want to VOTE (you can vote once every day!) for the looks I enter in Vanity Fair's International Best Dressed Challenge, click here and then go to "My Looks"! Every week I post a couple new ones! 
Want to leave me a comment? | ¿Quieres dejarme un comentario? [+]
Comments | Comentarios