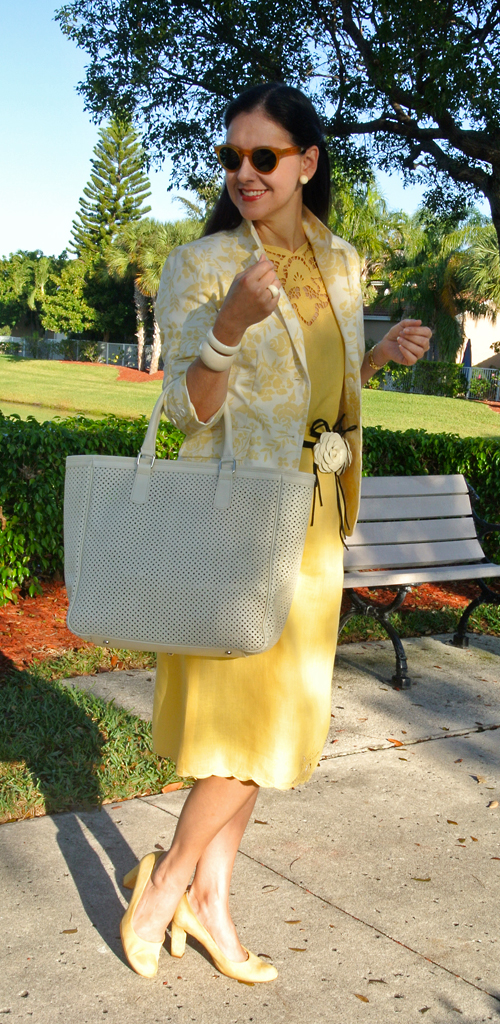 You've already seen this yellow embroidered blouse and skirt separately, but today, I'm wearing the pieces together. This hand embroidered outfit belonged to my mom, and I was afraid that it would look too old-fashioned by itself, so I went ahead and added the yellow and cream blazer after seeing that the Renaissance Stitch embroidery pattern was very similar to the print of the jacket. I added the floral belt to emphasize the floral details, and the pierced bag to emphasize the open needlework of the embroidery.
LET'S KEEP IN TOUCH! Join me on Facebook, Twitter & Pinterest! 
If you want to VOTE (you can vote once every day!) for the looks I enter in Vanity Fair's International Best Dressed Challenge, click here! Every week I post a couple new ones!
Want to leave me a comment? | ¿Quieres dejarme un comentario? [+]
Comments | Comentarios