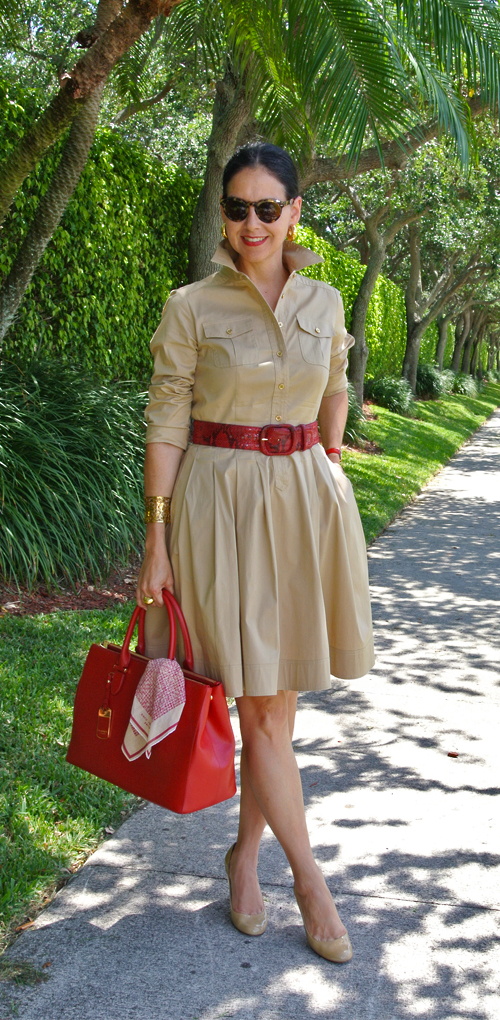 I'm back to my regular posts from South Florida, and this one features a combination I love: khaki and red. It also features another favorite for me: a shirtdress. Shirtdresses are so comfortable, yet you throw one on and always look put together. What do you think?
LET'S KEEP IN TOUCH! Join me on Facebook, Twitter, Instagram & Pinterest! 
If you want to VOTE (you can vote once every day!) for the looks I enter in Vanity Fair's International Best Dressed Challenge, click here and then go to "My Looks"! Every week I post a couple new ones! 
Want to leave me a comment? | ¿Quieres dejarme un comentario? [+]
Comments | Comentarios