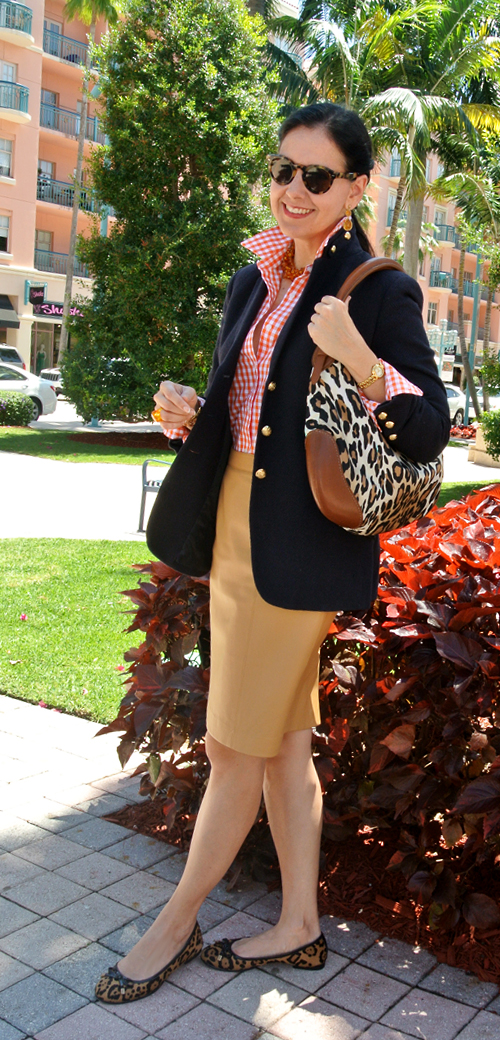 I think that my obsession with gingham began in early infancy…with my school uniform (you can see it here), which featured a lovely pink gingham pinafore. Since then, gingham has become a staple in my armoire…in every color! For me, the BEST gingham shirts are those by Jones New York Signature. They are non-iron 100% cotton, which are great to wear all day and while traveling. The quality of construction is flawless, and they are quite affordable. Whenever they come out with a new color, I quickly snatch it! Sadly, I checked their site, and they don't seem to have any at this time, but be on the lookout as they are truly great.
LET'S KEEP IN TOUCH! Join me on Facebook, Twitter & Pinterest! 
If you want to VOTE (you can vote once every day!) for the looks I enter in Vanity Fair's International Best Dressed Challenge, click here and then go to "My Looks"! Every week I post a couple new ones!
Want to leave me a comment? | ¿Quieres dejarme un comentario? [+]
Comments | Comentarios