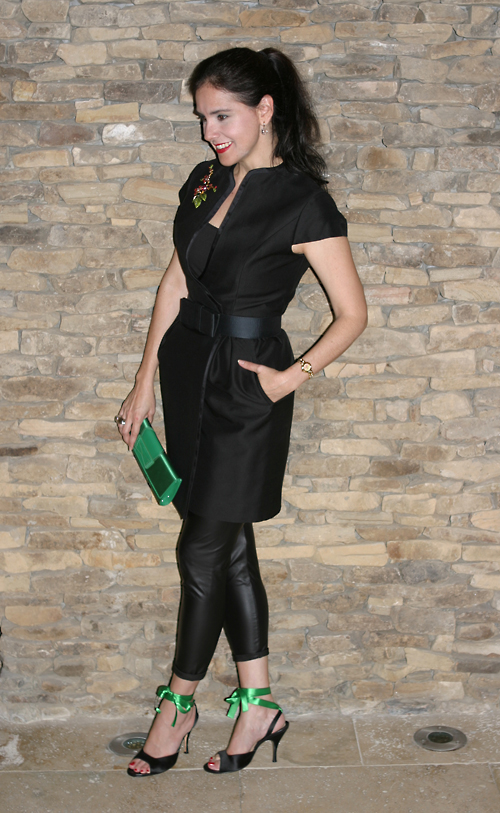 I love how the Holidays give you an excuse to dress up, even if it is just to go out for drinks or dinner with friends or family. This is that kind of outfit.
The shape of this coat is fantastic; so structured and shaped, but when I decided to wear it as a dress, I had to think about what to wear underneath, since it only has buttons on the waist and it opens when I sit. I decided to "rock" the lady-like shape with these treated-fabric leggings that look like leather. I added colored ribbons to my sandals so they would match my clutch, and repeated the color in the brooch. I messed and teased my ponytail for a "wilder" look, and was out the door!
By the way, in this post you'll see something new: a video! From time to time, I'll try to make some videos to answer things that people ask me about. In this one, I'm addressing the ribbons in my shoes. I hope you like it! 
I Wore: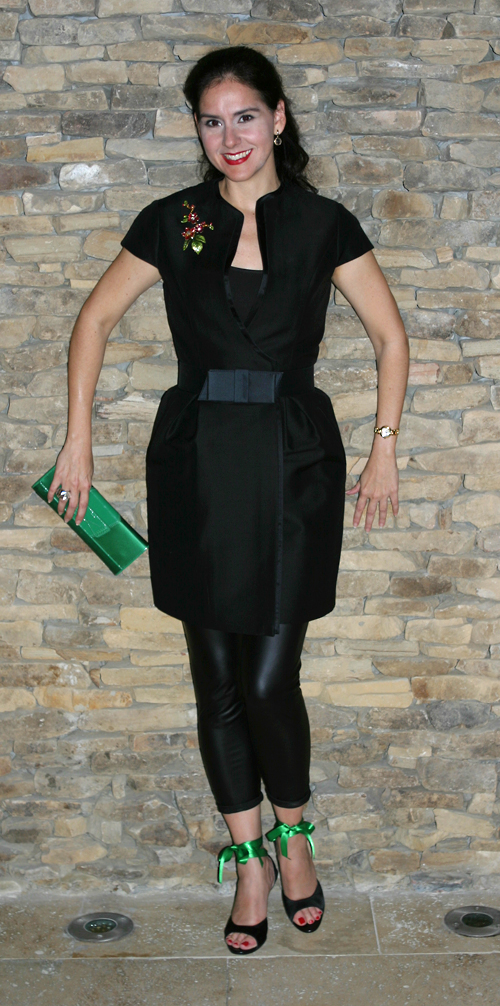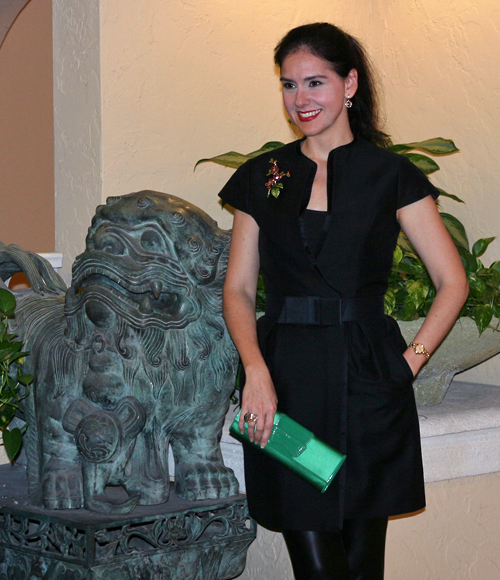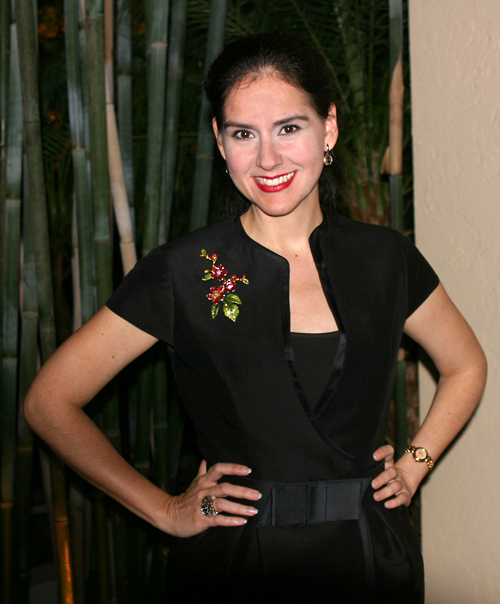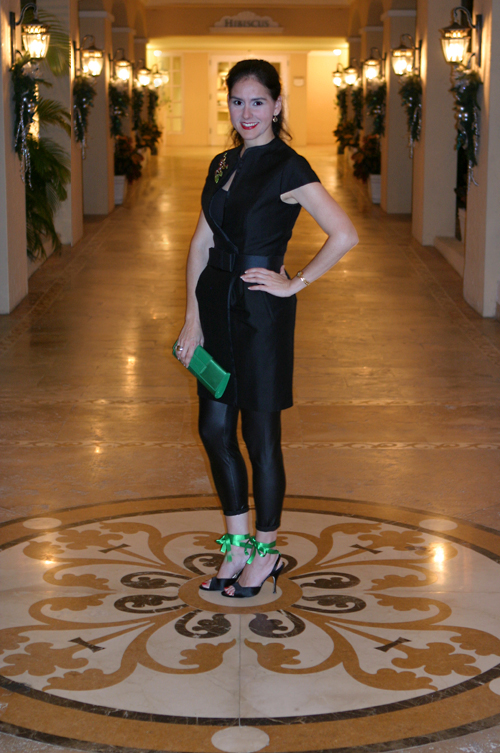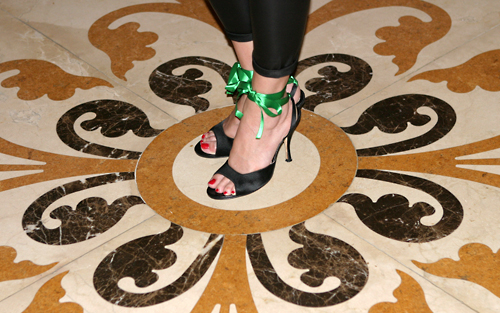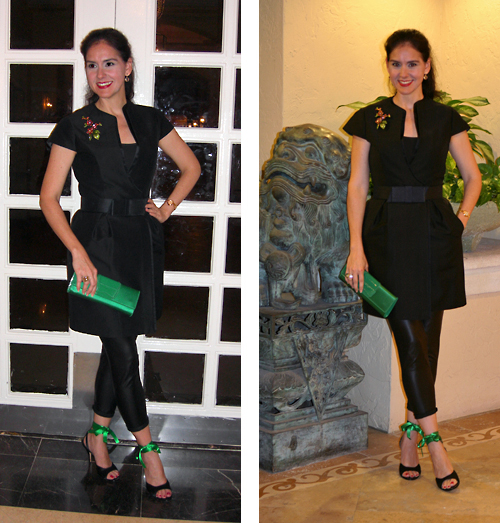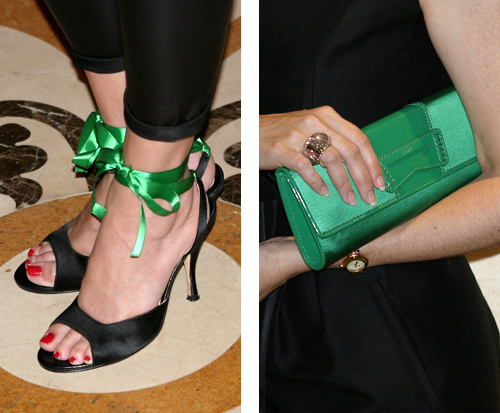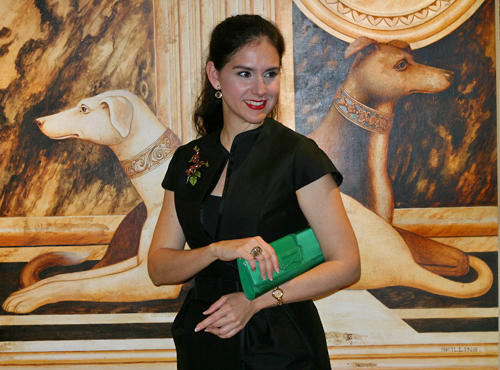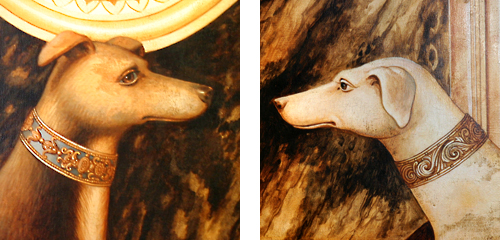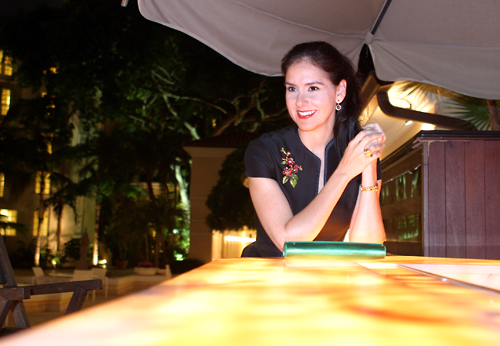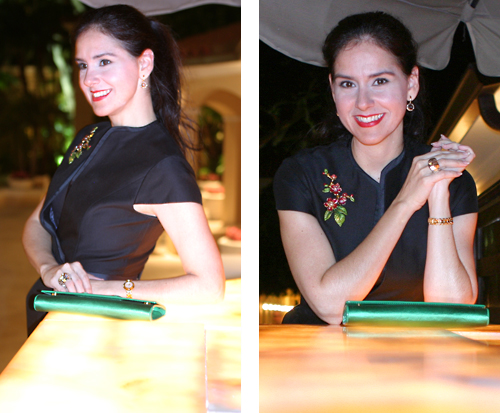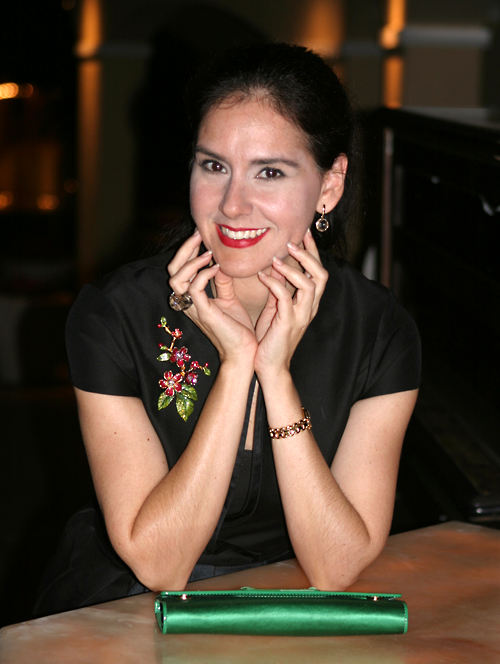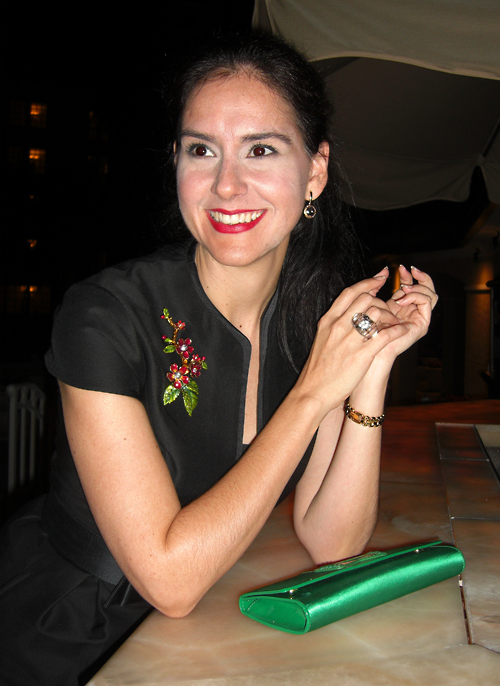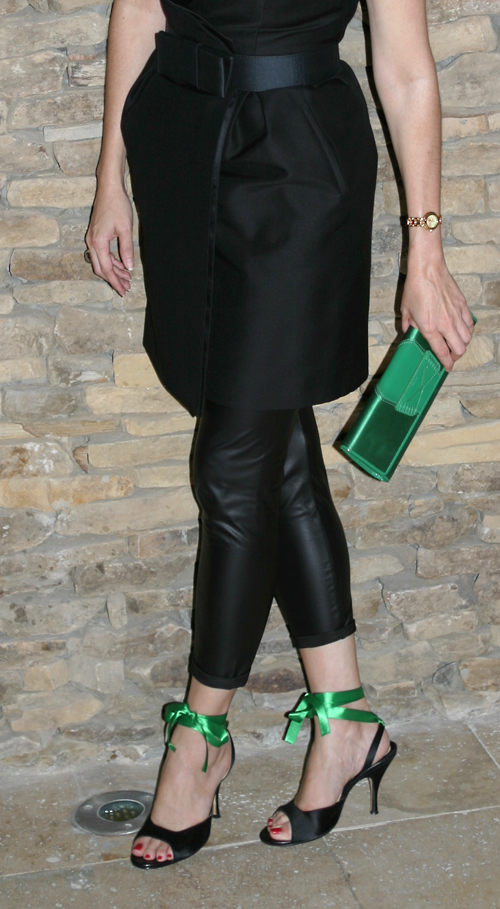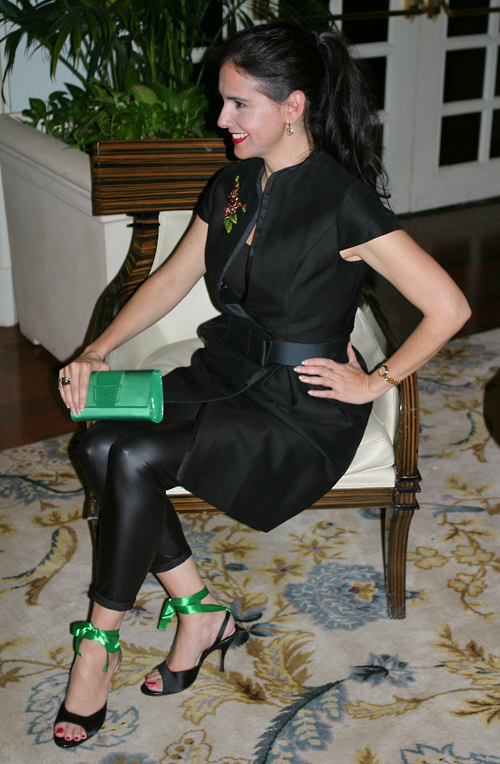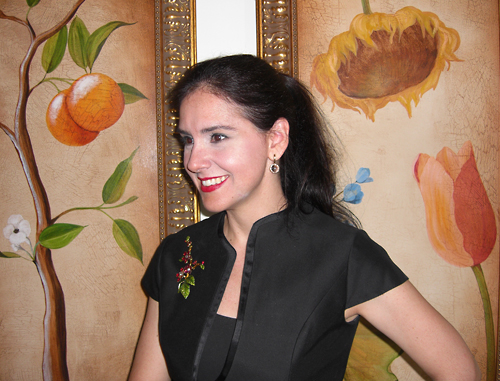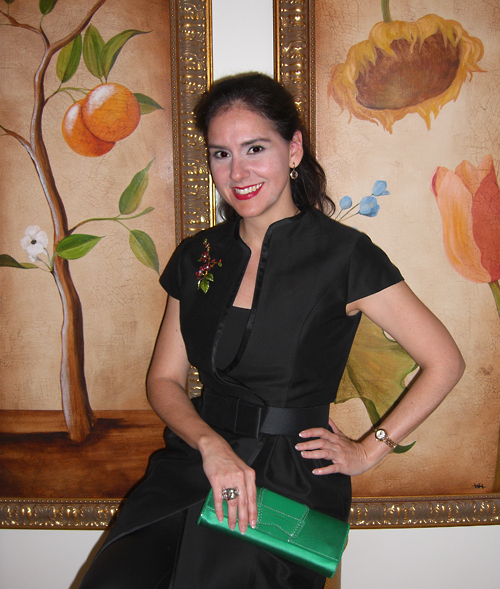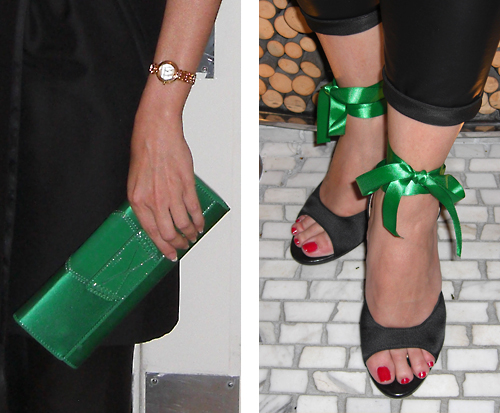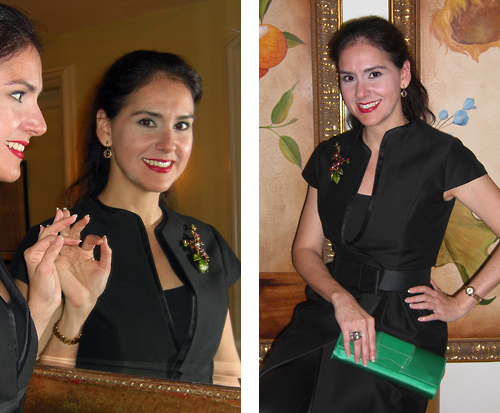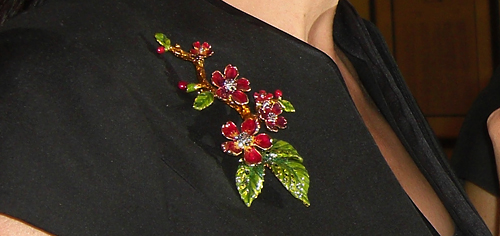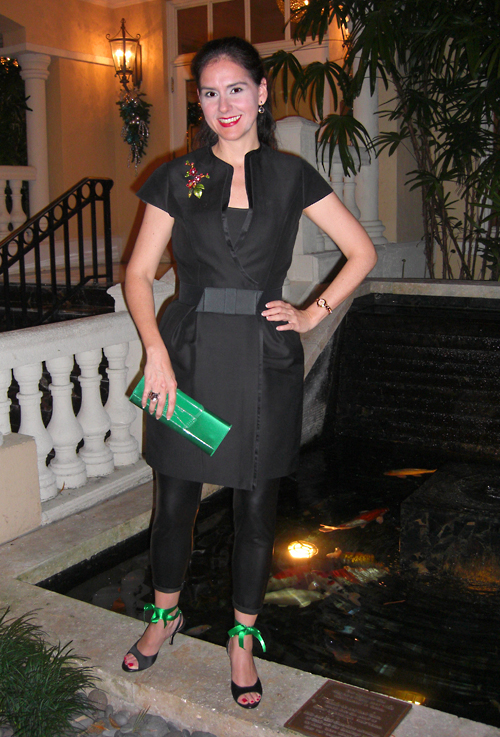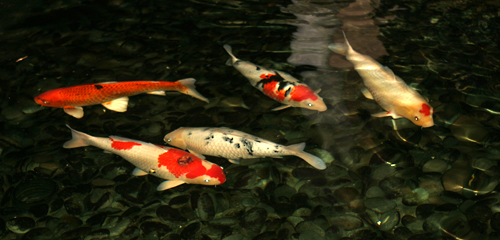 Me encanta como las fiestas siempre nos dan una excusa perfecta para arreglarnos, incluso si es sólo para salir a tomar algo o a cenar con amigos o con la familia. Éste conjunto es de esos.
El corte de este vestido-abrigo es fantástico; con mucha forma y estructura, pero cuando decidí usarlo como vestido, tuve que pensar qué ponerme debajo, ya que sólo tiene botones en la cintura y se abre cuando me siento. Decidí darle un toque "rockero" al corte femenino del vestido-abrigo utilizando unos leggings de tela tratada que parecen cuero. Añadí cintas de colores a mis sandalias para que combinaran con mi cartera/bolso de mano, y repetí el color en el broche. Me despeiné y cardé la cola de caballo para un aspecto mas "desordenado", y estuve lista para salir!
Por cierto, en esta entrada verán algo nuevo: un video! De vez en cuando, trataré de hacer algunos videos para contestar cosas que la gente me pregunta. En éste, les cuento sobre los lazos de mis zapatos. Espero que les guste!
Me Puse: 
Share it in your...
Compártelo en tu...
Want to leave me a comment? | ¿Quieres dejarme un comentario? [+]
Comments | Comentarios