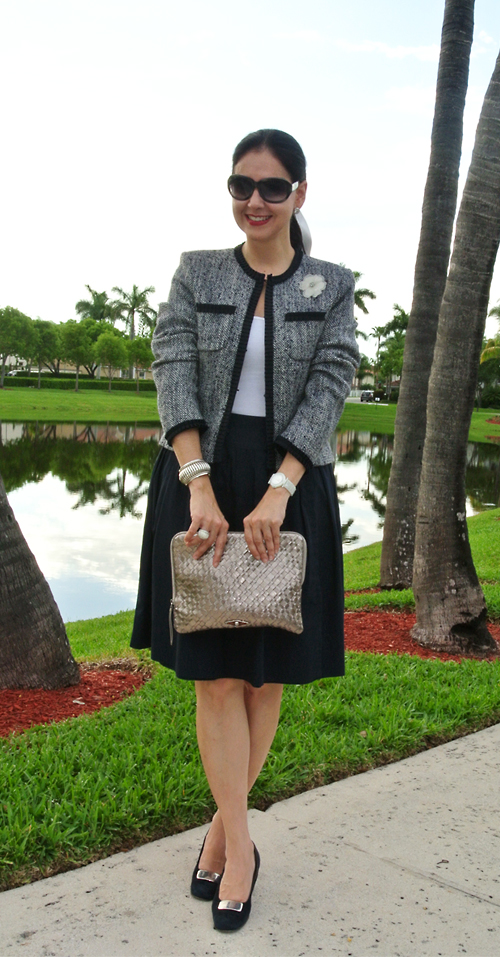 I know tweed is not typically associated with summer, but since I was only wearing a cami underneath, it actually worked quite well for me. And tweed is always classic, feminine, and professional, which I needed to be in this case. No matter how you style it, whether it's jeans, shorts or a skirt, it will always give your outfit a polished look, making it quite the versatile investment.
Today, I'm also excited to tell you about EvocateurStyle.com. They're a super chic, one-of-a-kind store offering unique jewelry and accessories in 22-karat gold leaf and sterling silver. They will be giving "A Key to the Armoire" readers a 20% off on jewelry for the next month, so be sure to click on their site and enter the discount code "armoire" to get it! Their stuff is to die for! Bee cuff? Obviously my favorite…!
LET'S KEEP IN TOUCH! Join me on Facebook, Twitter & Pinterest! 
Want to leave me a comment? | ¿Quieres dejarme un comentario? [+]
Comments | Comentarios