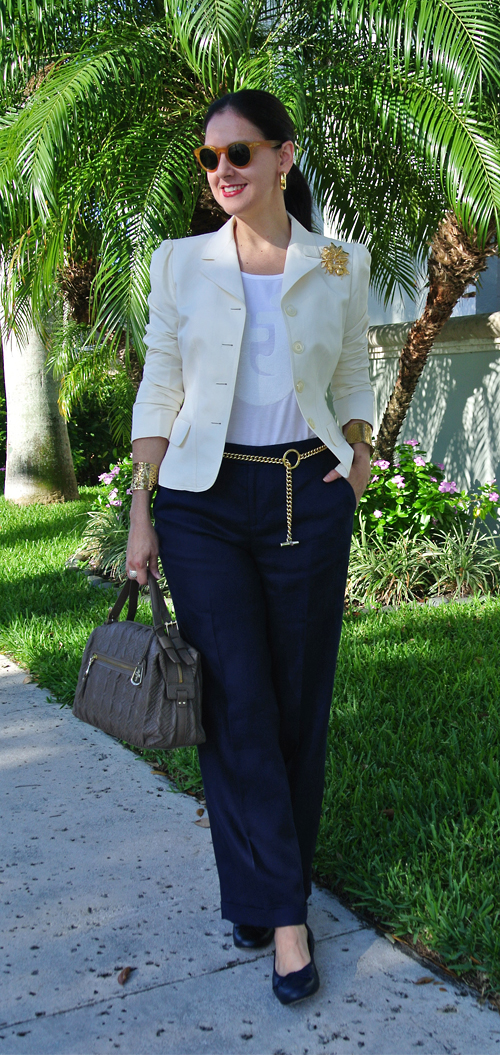 Blue and white seems to be everywhere lately, and nothing calls for the combination of blue and white more than a nautical look. The nautical element here is subtle, and limited to just the colors and the "rope" belt, but other than that, it's just an elegant way of wearing a trend that is perfect for the coming months.
By the way, if you love cuffs as much as I do, you must take a look at the selection that EvocateurStyle.com has. They're a super chic, one-of-a-kind store offering unique jewelry and accessories in 22-karat gold leaf and sterling silver. Don't forget that they will be giving "A Key to the Armoire" readers a 20% off on jewelry for the next month, so be sure to click on their site and enter the discount code "armoire" to get it! Their stuff is to die for!
Also, don't forget to enter our Soft Surroundings GIVEAWAY! Be sure to check the rules here. 
LET'S KEEP IN TOUCH! Join me on Facebook, Twitter & Pinterest! 
Want to leave me a comment? | ¿Quieres dejarme un comentario? [+]
Comments | Comentarios