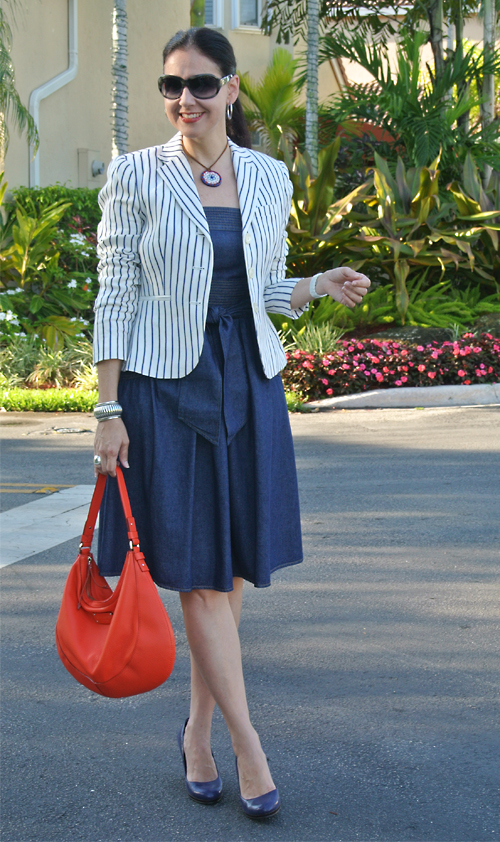 Today, I officially kick my birthday week, and to do so, I'm wearing this denim dress that I love. Denim dresses are very on trend this season, but the best part of it is that you can find great options at all price levels, like this flirty Valentino Red here (at a great price for a Valentino, might I add!) or this completely affordable and equally cute version here. Something else I love about today's look, is the friendly charm I'm wearing, which was a parting gift back in 1991 (when I moved to the US to study!) from a dear friend back in Spain. It's from Sargadelos in Galicia, more specifically, from Lugo, where my mom is from, and I've always treated it as an amulet of sorts…a friendly amulet. Is there a better way to start a birthday week than with a friendly amulet?
Also, don't forget to enter our Soft Surroundings GIVEAWAY! Be sure to check the rules here. 
LET'S KEEP IN TOUCH! Join me on Facebook, Twitter & Pinterest! 
Want to leave me a comment? | ¿Quieres dejarme un comentario? [+]
Comments | Comentarios