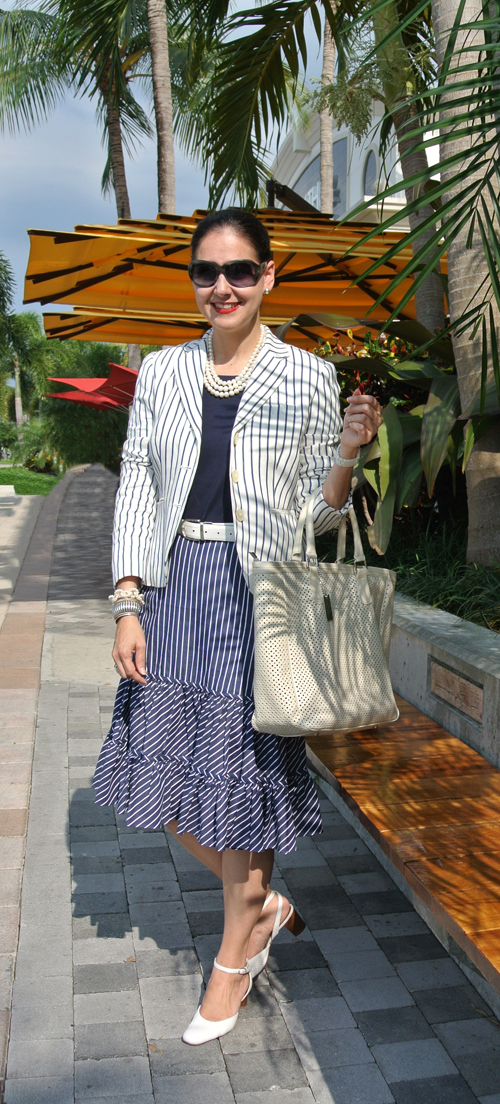 Akin to monochromatic looks, a little stripe-on-stripe action never hurt anyone. You can mix vertical with horizontal stripes, or like in this case, positive and negative stripes in the same color. The effect is dizzying…in a good way! Keep the rest simple and monochromatic to highlight the effect and you're set!
Don't forget to enter our Soft Surroundings GIVEAWAY! Be sure to check the rules here. 
LET'S KEEP IN TOUCH! Join me on Facebook, Twitter & Pinterest! 
Want to leave me a comment? | ¿Quieres dejarme un comentario? [+]
Comments | Comentarios